Privacy Policy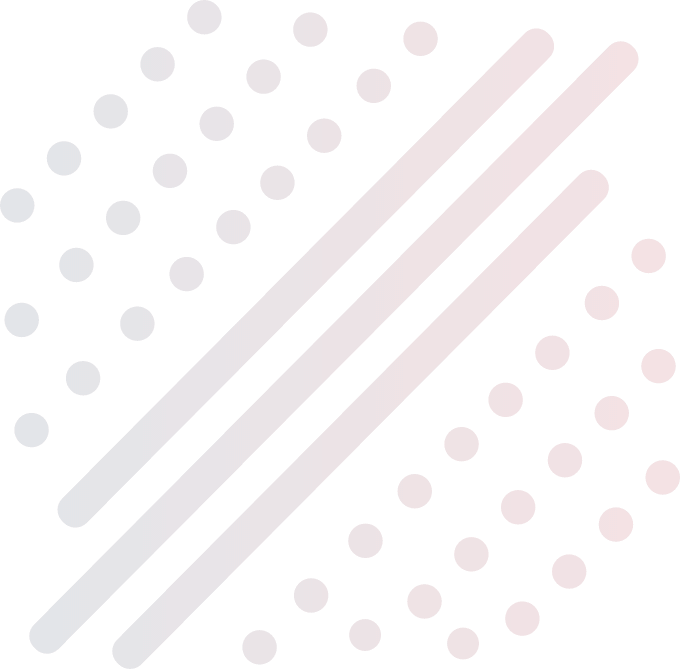 Scope and Application
Smart Cricket Global Limited, having its registered office at Smart Cricket Global Ltd, Unitec House, 2 Albert Place, London, N3 1QB
This Privacy Policy covers the practices for handling and securing your Information by the Company. This Privacy Policy is applicable to all persons who access, use, purchase any product or services from the Company (collectively, the "Services") through our mobile applications, website (www.smartcricket.com), mobile sites and other online channels and through other interactions and communications with the Company or its agents or affiliates (collectively, the "Platform"). This Privacy Policy is applicable to all users of the Services from any Platform.
By accessing the Services provided by the Company and accessing or using them through any Platform, you expressly consent and confirm to the Company for collecting, maintaining, using, processing and disclosing your Information in accordance with this Privacy Policy. If you do not agree with this Privacy Policy or the Terms of Use or any other policies of the Company published on any Platform, at any time, do not use any of the Services or give us any of your Information.
---
Commitment
The Company intends to protect the privacy of its users and members accessing or using its Services on its Platform, and the privacy of the data provided by them to the Company from time to time.
The privacy of our users, whether they are our former or existing users or merely a visitor to our Platforms, is important to us and we are strongly committed to your right to privacy and to keeping your personal and other information secure. We encourage the users and visitors to our Platform to read this Privacy Policy in detail to understand what types of Information we collect and how we use this Information.
---
Collection of Information
For the purposes of rendering the Services, the Company may collect your Information from various channels, including, but not limited to, voluntary submission of information from your end in furtherance of the access or usage of the Services, through requests initiated by you through the Services and through communication with third parties.
The minimum age for a user to be registered for the Services is the age of contractual consent under applicable law or 18 years, whichever is lower. Our Services, in particular, are not directed at or meant for persons under the age of 13. We do not knowingly collect any information from any person under the age of 13. If you are below the age of 13, please discontinue the use of the Services and contact us at legal@smartcricket.com. If you are aware of a user under the age of 13 using our Services, please contact us at legal@smartcricket.com.
---
Types of Information collected by the Company
Personally Identifiable Information (PII)

PII, as used in information security and privacy laws, is information that can be used on its own or with other information to identify, contact, or locate a single person, or to identify an individual in context. PII includes but is not limited to name, e-mail address, gender, date of birth, postal address, phone number, profile picture, family details, and other details shared via the Platform, any application form or email or any other medium.

Any information exchanged by you with the Company in the form of written communication, responses to emails, feedback provided, participation in discussions, etc. is handled with confidentiality and will be available for the exclusive use of the Company.

The Company may also collect specific Information from you when you access our Services through our Platform. For example, you may be asked to enter information about yourself, such as height, weight and gender, and similar personal details. We may use this Information to customize our Services based on such Information as provided by you.

Non - Personal Information (NPI)

NPI includes the IP address of the device used to connect to the Platform along with such other visitor to the Platform, etc. The Company requests you to note that when you access the Platform or receive emails or any communication from the Company, the Company along with its affiliated companies and permitted agents, use cookies and/or pixel tags to collect information and store your online preferences.

Other Information

The Company may from time to time add or enhance or modify the Services available on the Platform. To the extent these Services are provided to and used by you, the Company will use the information provided by you in this regard to facilitate the access or use of the Services.

The Company may also collect other non-specific information to provide you better access to the Services each time such as preferences and interests and other non-personal details names shared via the Platform, any application form or email or any other medium. For instance, if you email us with a question or provide feedback, we will use your email address, name, nature of the question, feedback, etc. to respond to your question or feedback. We may also store and publish such information to assist us in making the Platform better and easier to use.

Indicative modes of collection of Information

Upon activation of the device:

When activating any SmartCricket device, you will be asked to download the SmartCricket App or Smart Cricket software and enter personal information about yourself, including your age, height, weight and gender. We use this information to personalize your actions and help improve your performance. For example, the device can collect data such as the movement of your body corresponding with the bat, the force with which you strike the ball, etc. and transmit this data to the device.

When you create a SmartCricket account:

If you want to access data collected by your device, you must create a SmartCricket account. When you create a SmartCricket account, we ask for some personal information, including your email address and date of birth. We do not display your email address to other users. We will ask permission to access basic information from that email account, such as your name, profile picture, and friend list. We may also access your phone's contact list for the purpose of letting you identify contacts who are SmartCricket users.

When you add information to your SmartCricket account:

You can customize your SmartCricket experience by adding other types of information to your account, such as personalizing your profile with photos, participating in discussion boards, or sending messages to your friends. Whenever you add this type of data, we collect it and store it in your SmartCricket account. who are SmartCricket users.

When you visit our sites:

We collect industry standard data from everyone who visits our sites, even if they do not have a SmartCricket account. This includes log data that automatically records information about your visit, such as your browser type, operating system, the URL of the page that referred you, the different actions you performed, and the IP address you used to access pages on the sites. We use this type of information to provide you with an experience that is relevant to your location based on the IP address, to enhance the sites, to prevent site misuse, and to ensure the site is working properly. We also collect data from cookies.

When you sync your device:

When you sync your device through the SmartCricket app or software, the data recorded on your device about your activity is transferred from your device to our servers. This data is stored and used to provide the Services and is associated with your account. Each time a sync occurs, we log data about the transmission. Some examples of the log data are the sync time and date, device battery level, and the IP address used when syncing.
---
Usage and sharing of Information
The primary goal of the Company in collecting the Information is for the Company to render the Services to you, and to ensure quality and efficiency in the Services provided to you. Additionally, we will also be using the information for our internal operational purposes, such as providing, maintaining, evaluating, and improving the Platforms and the Services, and also for providing customer support. We would also be sharing the information with others in the manner provided in this Privacy Policy.
Please note that the Company does not trade or sell your PII in any manner, except as specified herein, or unless express consent is sought from you.
The Company, however, may share the collected Information with its subsidiaries, divisions, and affiliates, or with a third party as part of any sale, merger or acquisition. The Company will also share the Information with its service providers, as may be required, to provide you with the Services. In the interest of providing quality and efficiency in the Services, you agree to inform the Company of any changes to your PII, and also undertake to protect the security of your username, password and PII in relation to the Platform and the Services.
The Company may also share any of your Information to authorized third parties/service partners to support your interaction with us, to offer you services in the best possible manner and to contact you about other Services that we may offer. By submitting your Information to the Company, you have expressly acknowledged and consented to the Company using such Information in a manner deemed fit by the Company, subject to this Privacy Policy. The Company shall also be entitled to use the Information for conducting data analysis, research based on reviews about deals, transfer to third party experts for the purpose of outsourcing any Services offered to you by the Company, etc.
In addition to the disclosures reasonably necessary for the purposes identified above, the Company may disclose your PII to the extent that it is required to do so: (i) by law, (ii) in connection with any legal proceedings or prospective legal proceedings, (iii) in order to establish, exercise or defend its legal rights, (iv) on account of a governmental or judicial request, (v) to enforce or apply our terms of use with you, or (vi) to protect the rights or safety of the Company or its users.
Any NPI and data and analysis arising therefrom may be shared by the Company to its existing and potential partners, advertisers, investors, and others.
The Company may have presence on social networking websites including but not limited to LinkedIn, Facebook, Twitter, Instagram, YouTube and blogs which are promotional and business initiatives to attract, engage and connect to a larger group of people. The domain links contained therein may either direct you to our Platform or request your participation by way of feedback, suggestions, etc. The Company, in this regard, fully disclaims any liability(ies) or claim(s), which may arise by use/misuse of your feedback, suggestions, views, etc. on any of the aforementioned networking websites or blogs, by any third party whether or not known to the Company.
In the event of a loss, theft or malfunctioning of your device, you are required to promptly inform us of the same, in order for us to disable the Services accessible through such device. You understand and accept that reporting of such an event is solely your responsibility, contingent to which, we may enable you to access our Services as was previously available to you with the same terms and conditions as was previously applicable. However, we do not warrant the replacement or refund of our Services, on account of the loss, theft, malfunctioning etc. of your device, through which our Services were previously being accessed by you.
---
Storage of Information
All information collected in connection with the Services and/or on your device(s) may be stored with the Company. Information is also stored on your device(s) and is subject to the security and privacy policies of your device and storage providers. Any breach of such security and privacy is beyond the control of the Company, and you acknowledge that the Company cannot, and will not, be held responsible for such breaches security or privacy.
If the Company uses a vendor for storage of Information, all data storage by the vendor will be subject to the vendor's security systems, and any breach of such privacy or security policies of the vendor will be beyond the reasonable control of the Company, and the Company will not be held responsible for such breaches.
You understand and agree that the Company may continue to store your Information after you cease use of the Services or disable your use of, access to, or otherwise of the Services or the Platform. Please note that the Company shall not use, share or/ and disclose your PII with its affiliates, vendors, third parties etc., after you cease use of the Services or disable your use of, access to, or otherwise of the Services or the Platform. unless required by law to do so. The Company may however continue to use, share and/ or disclose your NPI in furtherance of its Policies.
Cookies are small data files stored on your hard drive or in device memory. The Company uses cookies to improve and customize its Services and enhance your experience on the Platform and in relation to the Services. Please note that you can instruct your browser or device, by changing its options, to stop accepting cookies or to prompt you before accepting a cookie from the Company's Platforms. However, the Company finds it pertinent to mention that non-acceptance of cookies may restrict your access to benefit from all aspects of the Platform.
---
Commitment to Security
The Company is committed in protecting your privacy and has taken all necessary and reasonable measures to protect your Information and handle the same in a safe and responsible manner in accordance with the terms and conditions of this Privacy Policy. The Company ensures to safeguard the security of your PII by implementing standard electronic and managerial processes to protect against unauthorized access to and unlawful interception of PII.
The Company will ensure its best efforts to protect your Information available with the Company in line with commercially reasonable efforts and general industry standards; however, the Company does not represent, warrant, or guarantee that your Information will be protected against unauthorized access, loss, misuse, or alterations beyond the reasonable control of the Company, and does not accept any liability for the security of the Information submitted to the Company or for your or any third parties' misuse of your Information.
The Company may provide links to any other website or locations for your convenience, but the provision of such links does not signify our endorsement of such other website or location or its contents. The Company has no control over, does not review, and cannot be responsible for these other websites or their content. Please be aware that the terms of this Privacy Policy do not apply to these other websites or location or its contents.
Except as provided elsewhere in this Privacy Policy, the Company provides limited access to PII to those persons (including employees and contractors) who have a business need for such access.
---
Operating System Permissions
Mobile platforms (Android and iOS) have defined certain types of device data that apps cannot access without your consent. These platforms have different permission systems for obtaining your consent. The iOS platform will alert you the first time the SmartCricket App wants permission to access certain types of data and will let you consent (or not consent) to that request. Android devices will notify you of the permissions that the SmartCricket App seeks before you first use the App, and your use of the App constitutes your consent. Sometimes these permissions require more explanation than the platforms themselves provide, and the permissions we request will change over time.
Android permissions: Device & App history: We need your device permission to get information about your device, like OS name, OS version, mobile network, hardware model, preferred language, installed apps etc. Based on these inputs, we intend to optimize your overall experience by understanding your preferences and by using OS specific capabilities. Identity: This permission enables us to know about details of your account(s) on your mobile device. We may use this info to auto-fill your email address and provide a typing free in-channel experience. It also allows facilitating your login. Contacts: If you allow us to access your contacts, it enables us to make it easy to get referred by your friends and also send across referral links to your friends. This information will be stored on our servers and synced from your phone. Location: This permission enables us to provide you a personalized experience based on your location. Photos/Media/Files: Camera: Wi-Fi: When you allow us permission to detect your Wi-Fi connection, we optimize your experience based on the connection speed. Device ID & call information: This permission is used to detect your Android ID through which we can uniquely identify users.
---
Payment Related Details
The Company uses reputed payment gateways for processing online payments. We do not store your credit card details or debit card details or your internet banking details on our servers. The payment data is encrypted through the Payment Card Industry Data Security Standard (PCI-DSS) when processing your payments. Your purchase transaction data is only used as long as is necessary to complete your purchase transaction and is not saved thereafter.
The payment gateway adopted by the Company adheres to the standards set by PCI-DSS as managed by the PCI Security Standards Council, which is a joint effort of brands like Visa, MasterCard, American Express and Discover. PCI-DSS requirements will help ensure the secure handling of payment data information by the Platform.
Payment gateways and other payment transaction processors will have their own privacy policies in respect to the information you are required to provide to them and we are required to provide to them for your payment-related transactions, and as such, those details will be governed by their privacy policies.
---
Changes to the Privacy Policy
We reserve the right to modify, amend, suspend, terminate or replace this Privacy Policy at any time within our sole discretion, so please review it frequently. Changes and clarifications will take effect immediately upon their posting on the Platform. If we make material changes to this Privacy Policy, we will notify you that it has been updated to enable you to review the materially-changed Privacy Policy.
---
Governing Law
The Company is incorporated in, and based out of United Kingdom, and is duty bound to abide by United Kingdom laws. The Company may not have complied with some privacy laws of other countries and further represents to be unaware of such other legal requirements.
---
Questions and Contact Information
If you would like to access, correct, amend or delete any of your Information which is with the Company, please register a complaint, or if you want more Information about this Privacy Policy, please contact us legal@smartcricket.com. The Company will respond to, and address all reasonable concerns or inquiries in a reasonable amount of time.